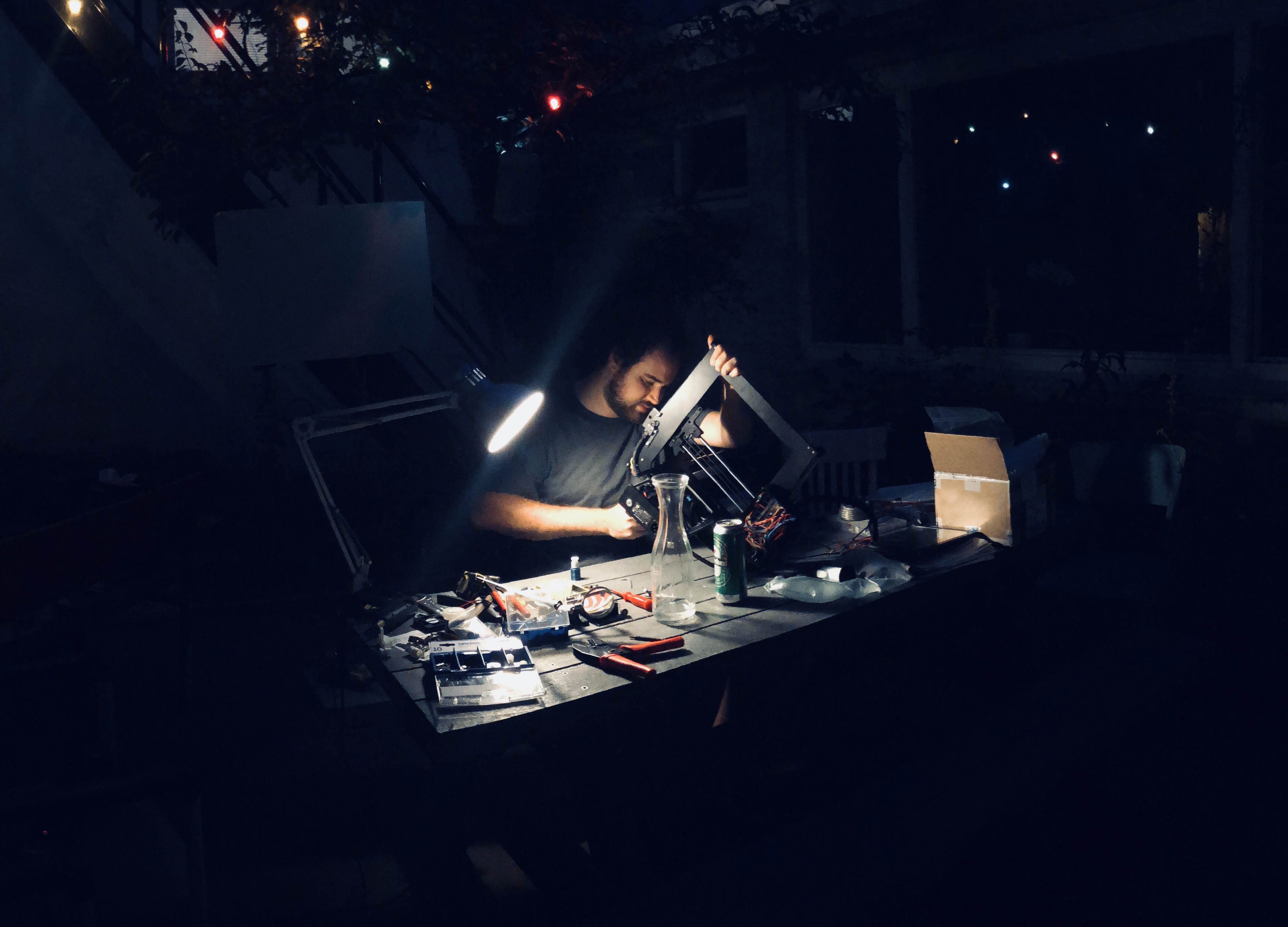 I am a creative technologist, technician, and educator with a master's degree from the Delft University of Technology. I have a background in Design (Product, Media, Interaction/HCI) and computer science from Munich, Dresden, Tel Aviv, and Delft. I enjoy actively exploring new areas of knowledge and have a passion for prototyping.
In my work, I like to blur the lines between digital and physical domains to create new possibilities for interactions beyond existing conventions. In the past, I've worked toward that aim with partners such as ART+COM, Philips, and Gaggenau (BSH).
I firmly believe in the vital role aesthetics play in designing for the protection of user agency. The preservation of agency and the right to self-determination are issues I am passionate about. I am convinced that creating aesthetically compelling experiences is essential in contextualizing technology in ways that safeguard these fundamental rights.
I want to challenge the notion that many technologies we rely on daily offer their promise of convenience only in exchange for aspects of our privacy and autonomy.
With the means at my disposal, I create physical, multi-sensory experiences that engage with people's sense of curiosity. I consider myself a maker and enjoy working with analog and digital tools alike. I regard prototyping as my preferred means of doing research and generating knowledge.