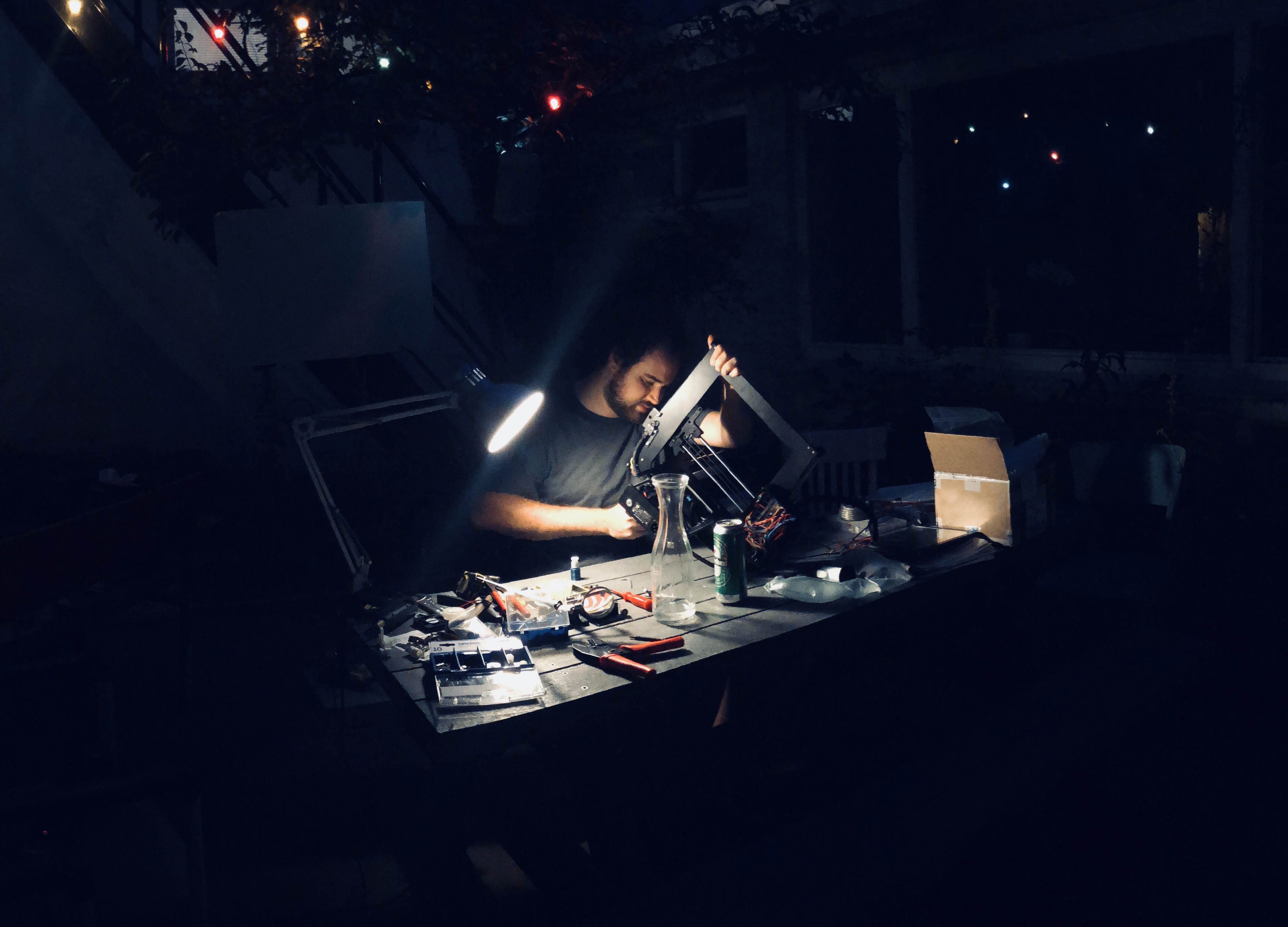 I am a cross-disciplinary design practitioner and creative technologist with a master's degree from the Delft University of Technology. I studied computer science in Munich, as well as Product- and Interaction Design in Dresden, Tel Aviv, and Delft. I enjoy expanding my knowledge into new fields, such as mechanical and electrical engineering, and apply what I learn by hacking everyday objects.
My interest in the interplay between digital and physical domains leads me to challenge conventions and reflect on new possibilities for interactions. Some of my recent works include innovation projects for Philips and Gaggenau (BSH) with the aim of bringing digital innovation into the physical space.
Beyond the pursuit of aesthetics alone, I am passionate about the protection of individual rights and the importance of self-determination. I believe that creating compelling experiences is an essential part of contextualizing new technologies in ways that safeguard user agency.
I want to challenge the often held notion that new technologies offer convenience only in return for certain aspects of our privacy and autonomy. Through my work, I try to reflect upon this assumption and investigate possible alternatives.
With the tools at my disposal, I create physical, multi-sensory experiences that engage with people's sense of curiosity. I consider myself a maker and enjoy working with analog as well as digital manufacturing tools. I am proficient at applying design research methodologies.